2 MIN READ
How Blackboard Pivoted Their Log Analytics Approach When the World Went Virtual
This week we released a new case study that describes how the world-leading education technology provider Blackboard empowered digital learning throughout COVID, and in particular, the role log analytics played.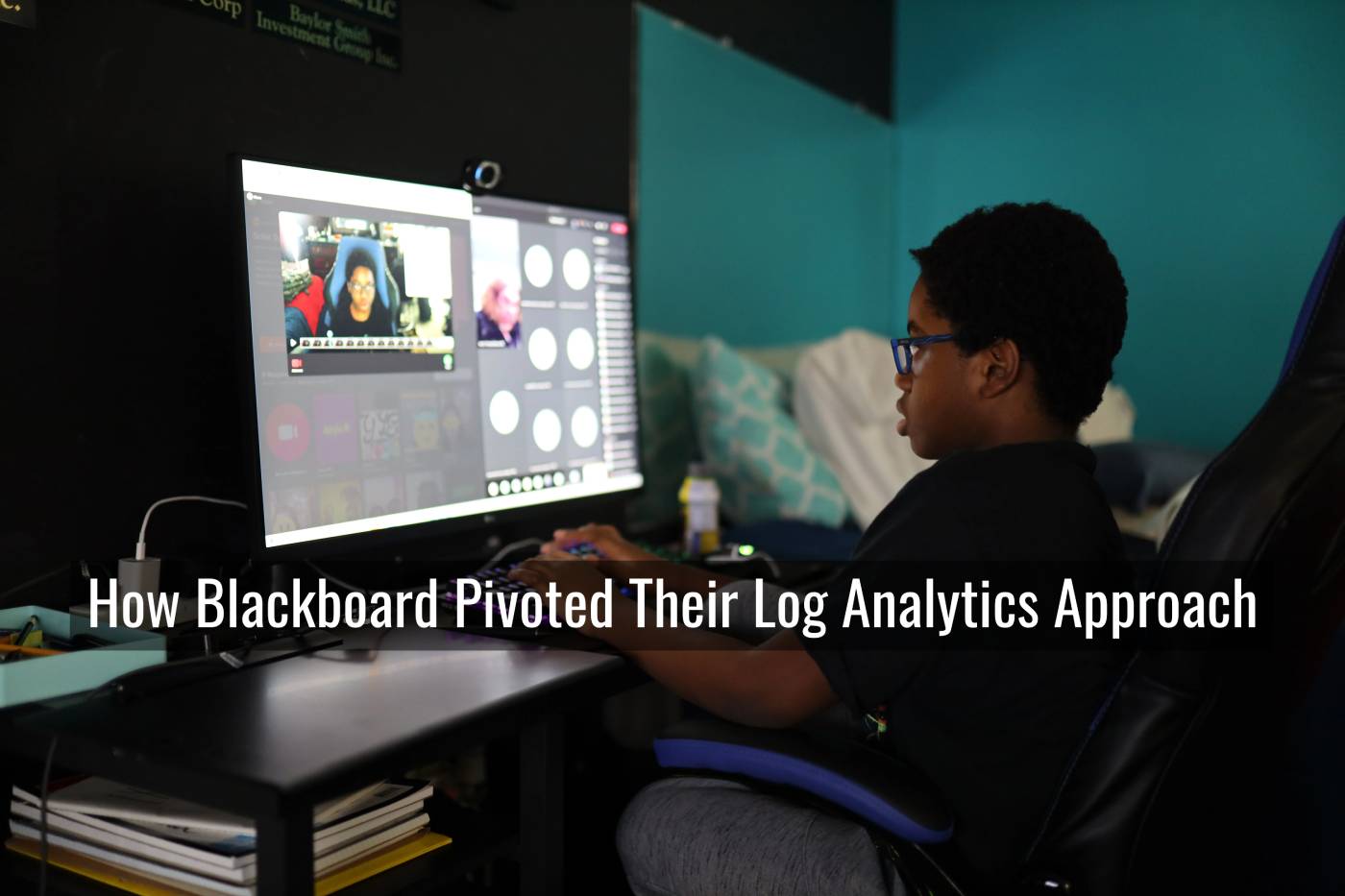 Committed to supporting learners throughout their lifelong journey, Blackboard Inc. serves higher education, K-12, business and government clients around the world with learning management systems (LMS) and other digital education products.
The world has changed dramatically recently — particularly since 2020 — and Blackboard continues pushing the boundaries of digital learning by investing in innovations that will propel them, and the education industry at large, forward faster.
Blackboard's flagship product, Blackboard Learn, is a web-based LMS that can be installed on local servers, hosted by Blackboard application service provider (ASP) solutions, or provided as software-as-a-service (SaaS). Blackboard uses log analytics to monitor cloud deployments, troubleshoot application issues, maximize uptime, and deliver on data integrity and reporting obligations for customers.
Adopting ChaosSearch helped the Blackboard Learn team replace their ELK stack with a more cost-efficient log analytics solution that performs at scale. Blackboard successfully reduced the total cost of ownership (TCO) of its log analytics environment, eliminated management complexity associated with maintaining Elasticsearch clusters, and overcame data retention limits that previously restricted the volume of logs available for analysis in the legacy ELK stack.
With ChaosSearch, Blackboard is now using Amazon S3 storage in a much more efficient manner (previously used as a backup/archive) by utilizing it as a functional data lake that delivers cost-performant log analytics at scale. Now, Blackboard can query and analyze significantly more log data with long-term, flexible data retention capabilities than they could before by leveraging the scalability of S3 and ChaosSearch.
Blackboard is saving — in terms of both hosting resources and people costs — and staying agile thanks to the on-demand, cloud-native nature of ChaosSearch.
Want to learn more about Blackboard's log analytics story?
Read the Blackboard case study
Additional Resources
Read the Blog: How BAI Communications Scaled Log Analytics to Optimize Network Performance
Read the Case Study: BAI Communications Applies Large-scale Log Analytics to Optimize Performance Across Some of the World's Largest Wireless Networks
About the Author, Karina Babcock
FOLLOW ME ON:
Karina is passionate about partnering with customers that have adopted groundbreaking technologies to tell their stories, building relationships and community, and creating high-quality content. Outside of work, she loves doting on her two kids, staying active with Crossfit, and organizing just about anything.
More posts by Karina Babcock