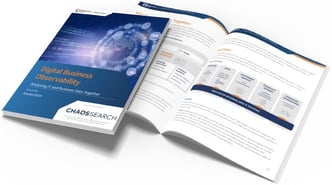 The divide between business and IT bedevils enterprises in many ways. One persistent and growing gap relates to operations observability - the monitoring and optimization of IT systems. Many enterprises fail to capture the full business value of this discipline, thanks to siloed datasets, tools, and teams. Customer engagement, efficiency, and profitability suffer as a result.
Read this latest white paper from the Eckerson Group, where you'll learn the 3 key guiding principles for enterprises to succeed with digital business observability.
Download your free copy today!