6 MIN READ
The Human Element of Tech Development
Opportunities for growth are all around us, but it takes the ability to be open and an eager growth mindset to see them.
In this episode, David Noblet, Co-Founder + Chief Architect at ChaosSearch, shares how he and his team find innovative ways to improve digital services for their clients by constantly taking inspiration from their daily lives.
Listen in on the conversation with David as he discusses:
Building a culture of passion
Expanding at a sustainable rate
The importance of curiosity in the startup space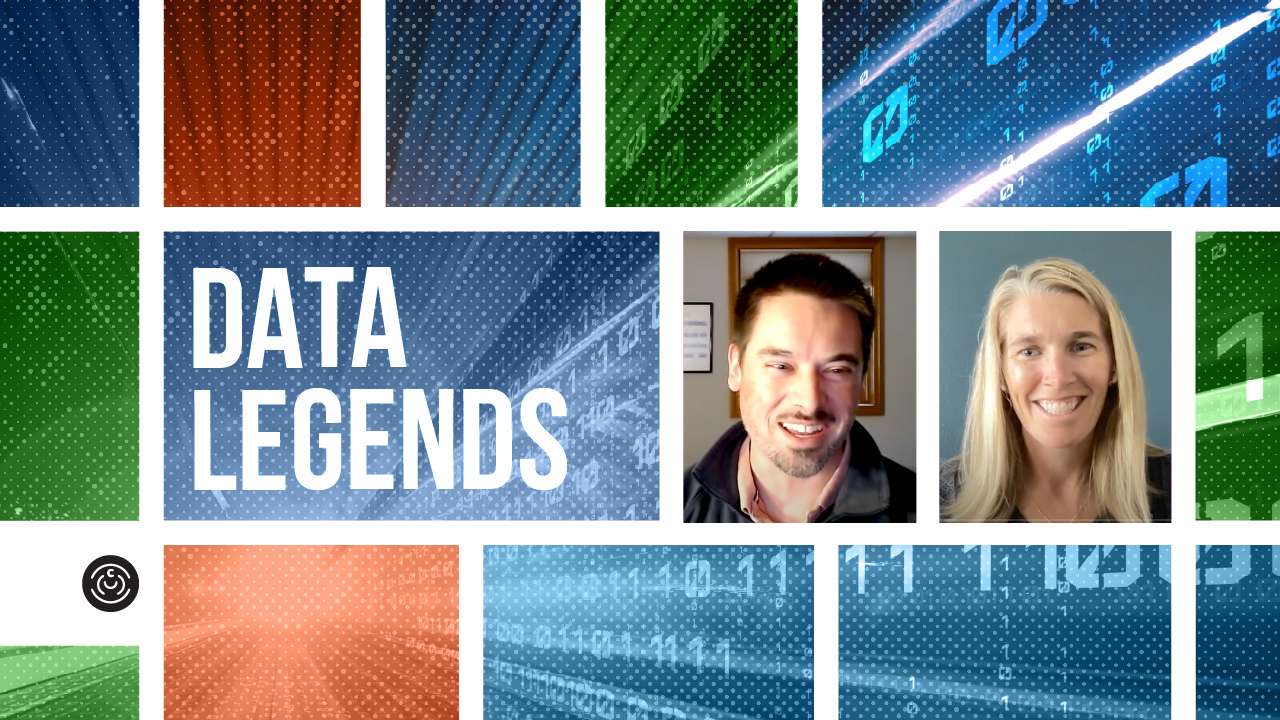 Building a Culture of Passion
Trying to motivate your teams in a high-pressure startup environment can be a challenge in the best of situations. If you're looking to get the most out of your team, David suggests keeping a focus on who you're hiring — making sure they're aligned with the work from day one.
"We work with very, very hard technology. You're working long hours, it's not quite around the clock, but it is for some. And so you have to start with people who really have a passion for the general subject matter, to begin with."
Having that strong foundation gives you something to build off of, but an aligned team isn't enough on its own. Even the most passionate people will begin to burn out if they don't feel that they're making progress.
In a startup environment, progress can often be buried in day-to-day setbacks. If all an individual contributor sees during the day are those setbacks, even though the startup overall is achieving substantial successes elsewhere, that contributor needs to see the bigger picture.
"Progress is measured by the sum of all the vectors that you're going after, at any particular time."

— David Noblet
Discovery in a startup environment is often trial and error — Stumbling around in the dark, taking chances that don't work out, and pivoting at a moment's notice. Not everything you contribute will be successful, but it's part of the journey you must take to move forward collectively.
Expanding at a Sustainable Rate
When every project success is celebrated in the often unpredictable startup world, how do you balance that with taking on new ideas? You need to have consistent projects to keep the company afloat, but an equal need to innovate. These two areas can be at odds with each other if not approached correctly.
For David, it's about finding a commonality between the two. If you can take 60-80% of a customer's requirements and apply it to a product vision, whether it's brought all the way to fruition or not, you're in the right place.
He explains, "In the best case scenarios, you're taking one-part product vision, one-part concrete customer requirements, and you're triangulating, trying to find common bits of infrastructure that actually move the ball forward on both vectors."
When Progress Becomes a Negative Thing
Another part of the startup balancing act is making sure certain areas of the organization aren't falling behind — such as product, QA, operations, and hiring. You might be succeeding in QA and operations, but if you didn't hire a team for customer support, all the progress accounts for nothing. David suggests taking an incremental approach:
"Take a step. Where are we? What's the thing poking up? Tap it down a little bit. Take a step, look around, what's the next thing? Tap it down a little bit. That tends to lead to a stronger organization and more overall success."

— David Noblet
The Importance of Curiosity in the Startup Space
Continuing to expand your personal skill set is made infinitely easier by surrounding yourself with highly inquisitive people. From David's perspective, it is most beneficial to look to his team as a steady source of new ideas — from water chemistry for coffee to garbage collection.
For a startup, this kind of curiosity is invaluable: informing new product ideas or improving on existing ones.
David explains, "When you build this dynamic, inquisitive team, you're getting information all the time. You're living in that type of environment where you get it multiple times a day. You get those, 'Oh, that is interesting. I should go research that.'"
In a world that's changing so quickly in regards to technology development and market tactics, there are multiple opportunities for continuous improvement. Don't miss out by not having the right team in place to ask the right questions at the right time.
To make sure you never miss an episode of Data Legends: Stories from the IT Trenches, follow us on Apple Podcasts, Spotify, our website, or anywhere you get podcasts.
Curious about ChaosSearch?
Addtional Resources
Read the Blog: 5 Insights from Gartner's Hype Cycle for Data Management 2022 Report
Listen to the Podcast: Differentiate or Drown: Managing Modern-Day Data
Check out the Whitepaper: The New World of Data Lakes, Data Warehouses and Cloud Data Platforms
About the Author, David Bunting
FOLLOW ME ON:
David Bunting is the Director of Demand Generation at ChaosSearch, the cloud data platform simplifying log analysis, cloud-native security, and application insights. Since 2019 David has worked tirelessly to bring ChaosSearch's revolutionary technology to engineering teams, garnering the company such accolades as the Data Breakthrough Award and Cybersecurity Excellence Award. A veteran of LogMeIn and OutSystems, David has spent 20 years creating revenue growth and developing teams for SaaS and PaaS solutions.
More posts by David Bunting