6 MIN READ
Trends and Emerging Technologies in Data Analytics for Manufacturing and Consumer Tech
More data is available than ever, challenging organizations to change how they interact with their data so they can get the most out of it.
Ahmed Munir, Lead SAP Functional Technology Architect Manager at Whirlpool Corporation, has 16 years of SAP leadership experience. He joins us to share what he has learned about building great data teams, upcoming trends in data analytics to keep an eye on, and how data teams will evolve over the next 5-10 years.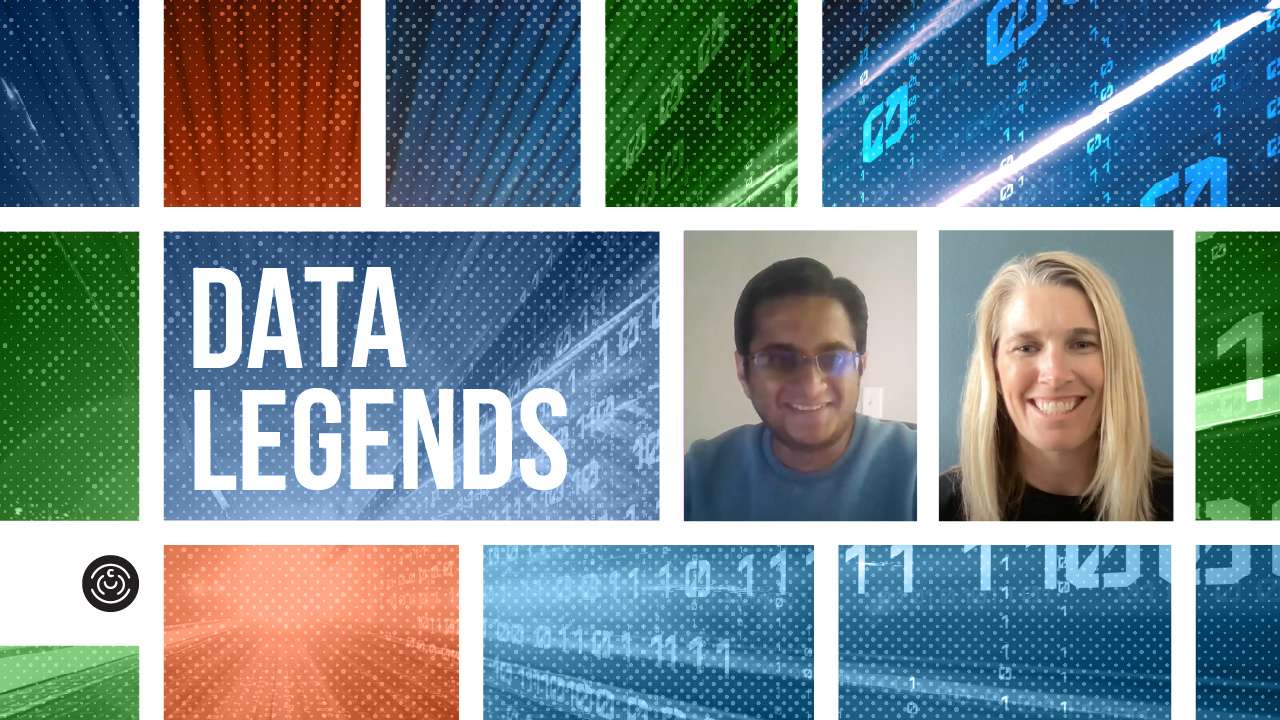 "Data is becoming so powerful. Data is the new oil. This means that data has value and data has the money."

— Ahmed Munir
As the importance and value of data continue to grow, learning how to best gather and utilize the information will also increase. In order to keep up, organizations will have to continue to further their understanding on how to harness the power of data and optimize the potential of data teams.
Best utilizing available data (and how to acquire it)
Years ago, there may have been a struggle to find data. The problem now looks much different.
Data is overly abundant, there is no shortage of data. While the amount of data available today eradicates the previous struggle, the problem is gathering and utilizing the correct data to best fit the issues and opportunities organizations face.
Understanding consumer behavior, needs, and patterns can help pave the way to optimized data filtering and usage.
The digital transformation age has influenced the ways that consumers interact with organizations. Therefore, organizations must respond to shifting consumer behavior to stay afloat and ultimately keep the upper hand compared to the competition.
"Customer behavior has interestingly changed… now the organizations which were not even thinking about coming into the direct to consumer space have been pretty much forced to come with some sort of a new way of interacting with the consumers, potential customers and ultimately, increasing the business bottom line."

— Ahmed Munir
Data can be gathered and analyzed based on this consumer behavior. Understanding how customers or potential customers behave, what they are looking for, and how they move through each step of business interaction can be instrumental in shaping modern business. When certain aspects of business interaction are determined to be vital, these interactions or processes can be closely analyzed to better feed back into organizational decisions and systems.
Luckily, many emerging technologies can help establish which topics or factors are most important to track and then follow through with tracking and analysis capabilities. Further, streamlined organizations result in new technologies that can be utilized across industries for years.
However, like the abundance of data, new technologies are many. Therefore organizations should assess each technology to ensure that it will assist within a specific context to establish essential data points, gather datasets, and analyze information in a meaningful way.
How to assess emerging technologies
Identifying the best technologies to utilize is essential in removing redundancies within organizational processes and ultimately optimizing each system. According to Ahmed Munir, this assessment system starts with three things: process, people, and technology.
While it can be easy to fall into the dangerous habit of taking on multiple responsibilities and overcomplicating systems, simplicity is key to wrinkling out the problems of organizational processes.
Successful technology stems from straightforward processes; this can be accomplished by limiting the number of initiatives a team is working on at once. Working through each thing one step at a time can reveal and address potential problems.
Finding the right people for the right job is also vital in assessing meaningful technologies. This can be done by ensuring that teams are led by a strong leader guided by clear goals. In addition, each team member should be aligned with the goals and held accountable for moving forward through a collective process.
The combination of straightforward processes and people results in valuable technology. Streamlined processes tested and run by collaborative teams invested in organizational and personal success result in optimized business outcomes. These outcomes result in emerging technologies that are instrumental in organizational success and the influence of external stakeholders.
While emerging technologies are exciting, they do come with increased responsibility. Organizations need experts to help establish, maintain, and improve these new technologies. But who is equipped to do so?
Growing prominence and demand for Chief Data Officers
Chief Data Officers (CDOs) are trained professionals that are practiced in the data sciences necessary to develop new technologies and streamline organizational processes.
With the immense growth of data that does not appear to be slowing and the complicated nature of processes, the demand for a data expert within organizations will only multiply.
"We've never had a role in an organization, like a chief data officer or chief data scientist, but I wouldn't be surprised to see in the next few years that this role becomes as equivalent as a CIO role in the company."

— Ahmed Munir
While there has never been an established need for every organization to employ CDOs, Ahmed Munir expects the day is coming.
As data grows, organizations need to invest in experts to help best utilize data to optimize system performance and increase overall business success.
More information about Ahmed and today's topics:
Additional Resources
Read the Blog: 2022 Data Delivery and Consumption Patterns Survey: Highlights and Key Findings
Watch the Webinar: Advanced Analytics - Data Architecture Best Practices for Advanced Analytics
Check out the Whitepaper: Beyond Observability - The Hidden Value of Log Analytics
About the Author, Courtney Pallotta
Courtney is passionate about building dynamic teams and developing marketing strategies that help customers understand and benefit from exciting technology. Outside of work, she and her husband enjoy cheering on their three children from many sidelines and discovering all things outdoors in the Rocky Mountains.
More posts by Courtney Pallotta