9 MIN READ
Better Together with AWS - 2021 in Review
In 2021, many organizations on a digital transformation journey sought cloud-native data management and analytics solutions that could facilitate search and analytics on their data in the cloud. Many of them are already running on the AWS cloud, so naturally, they turned to the AWS Partner Network to find technologies that could easily plug into their cloud stack, solve tactical pains, and deliver value quickly.
As a result, thanks in part to our participation in the AWS Partner Network, many organizations who otherwise may not have heard of ChaosSearch discovered the value that our cloud data platform could provide.
In this blog, let's reflect on how far we've come, explain why ChaosSearch's deep partnership with AWS delivers value to customers, and dig into the specific programs that made an impact over the last year.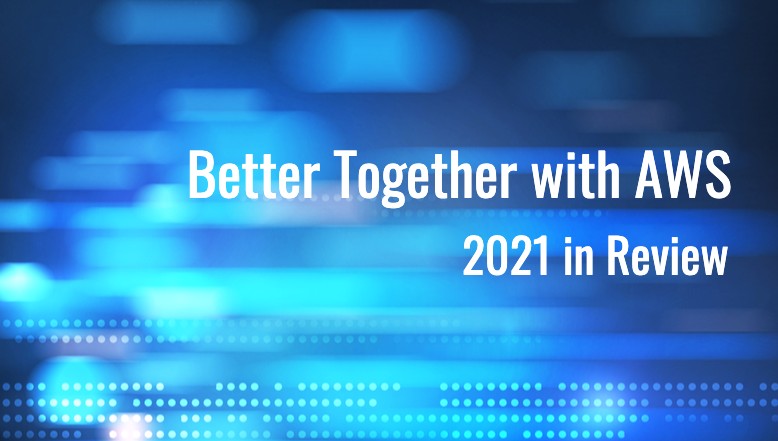 What is the AWS Partner Network?
The AWS Partner Network (APN) is a global network of AWS-based businesses leveraging targeted AWS programs, resources, and benefits that support product differentiation, marketing expansion, sales success, and business growth.
As of re:Invent 2021, AWS now offers five different AWS Partner Paths. Businesses registering for the Partner Network are directed to choose the Partner Path that best aligns with their product or service offerings. The available Paths are:
Software Path - For companies building software that runs on or is integrated with AWS.
Hardware Path - For companies building hardware devices that work with AWS.
Services Path - For companies offering to consult or resell value-added AWS services.
Training Path - For companies offering AWS training services.
Distribution Path - For companies reselling AWS solutions through a partner community.
After registering for the AWS Partner Network and choosing a Partner Path, businesses can begin to access relevant AWS Partner Programs. These programs deliver unique product differentiation opportunities, game-changing sales and marketing support, and powerful business growth tools in direct collaboration with AWS.
ChaosSearch's 2021 Journey in the AWS Partner Network
At ChaosSearch, we believe that modern data management environments will live in the cloud. This belief led us to build from the ground up as a cloud native platform. And with AWS being the most prominent cloud provider in the game, it made sense for us to strike up a relationship from Day One. That relationship began when our CTO Thomas Hazel first connected with AWS to better understand how our cloud data platform could best utilize the Amazon S3 capabilities when he began building the cloud data platform nearly ten years ago.
Q1 2021: Strengthening our Alliance with AWS
ChaosSearch had already joined the APN as a technology partner in January 2021. Still, we saw a huge opportunity to differentiate our business and accelerate our sales motion by strengthening our alliance with AWS and engaging more heavily with AWS Partner Programs.
To act on this opportunity, we needed to expand our Alliances Team, initially a one-person show run by myself, into a cross-functional working group with a focus on strengthening our partnership with AWS. Sandro Lima joined our Alliances Team in March 2021. He began work on our technical application to the AWS ISV Accelerate Program, which would provide us with valuable co-selling support from AWS field sellers.
Watch: Avoiding a Rube Goldberg Approach to AWS Management [VIDEO]
Q2 2021: Entering the AWS ISV Accelerate Program
In April of 2021, our application was accepted, and we entered the AWS ISV Accelerate Program. The ISV Program is for Independent Software Vendors (ISVs) hoping to generate new business and accelerate the sales cycle by co-selling in collaboration with the AWS sales organization.
We also participated in our first AWS event in April of 2021 by hosting a virtual booth at the AWS Americas Virtual Summit. This allowed us to interact with practitioners and executives in the AWS community who saw the value ChaosSearch provides by plugging directly into their existing cloud object storage environment for large-scale search and analytics. Demand for the platform grew as a result.
ChaosSearch was listed on the AWS Marketplace for the first time on May 11th, 2021, enabling AWS customers to apply AWS credits and consolidate cloud costs on one bill while giving them a simple path to procure ChaosSearch's cloud data platform.
As our relationship with AWS continued to develop, it was again time to expand our Alliances Team. So, in June of 2021, we hired Paul Tilston as VP of Alliances. Paul's role sees him operating in close collaboration with the AWS sales organization to strengthen the relationship and develop co-selling opportunities.
Q3 2021: Going to Market with AWS
By Q3 2021, our inclusion in the AWS Marketplace and ISV Accelerate activities were beginning to drive pipeline growth and co-selling opportunities for ChaosSearch and AWS together.
We had already been using the APN Customer Engagements (ACE) program to manage joint opportunities with AWS. Still, we were starting to gain traction with prospective customers and add new sales-qualified leads into ACE on a regular basis.
As our co-selling pipeline began to grow in July 2021, AWS doubled down on their support by assigning a co-sell partner manager to support our sales motion.
Together, we started an initiative to produce and distribute Win Wires to the internal AWS team as a co-selling tool. Each time we launched a new customer in ACE, our Alliances team created a Win Wire explaining the customer's success with ChaosSearch. Win Wires have made it easier for our ISV Accelerate manager at AWS to demonstrate the value of our platform to potential customers.
Our success in ISV Accelerate was beginning to snowball, so we decided to apply to participate in the AWS Competency Program, which certifies, validates, and promotes AWS Partners who demonstrate proven customer success and technical expertise in AWS.
Meanwhile, we continued to engage directly with AWS's customer community by hosting a virtual booth at the AWS Americas Summit in August 2021.
Read: 10 AWS Data Lake Best Practices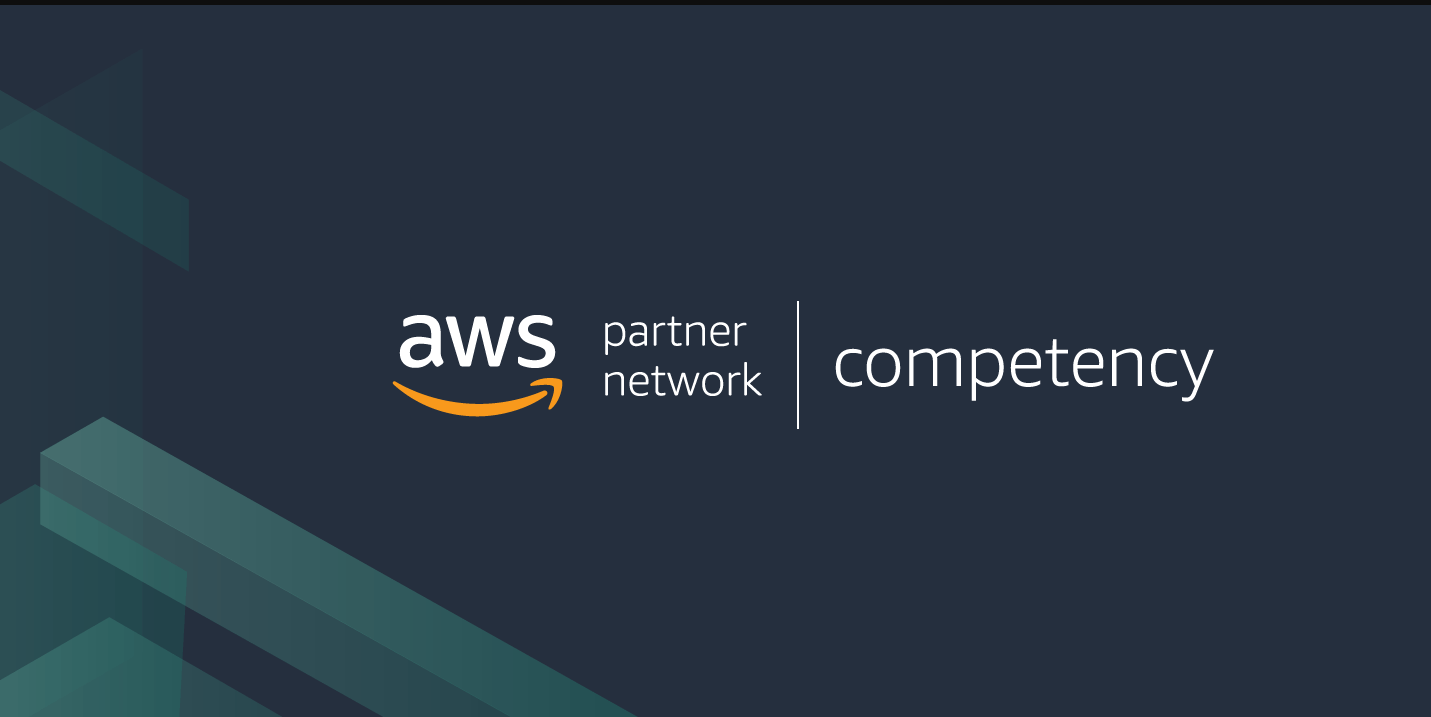 Q4 2021: Growing our Engagement with AWS
In Q4 of 2021, we attended in-person networking events with AWS in three states, hosted our first virtual Dev Day, and sponsored the AWS re:Invent cloud computing conference.
We successfully completed the AWS Competency Program in November 2021 and ChaosSearch was awarded AWS Competency Status in Data & Analytics. This designation recognizes our technical expertise in data and analytics and our ability to guide our customers in evaluating and implementing AWS services.
Finally, our own Solutions Architect and Alliances Team member Sandro Lima earned the AWS Solutions Architect Certification at re:Invent, adding a valuable AWS certification to ChaosSearch's partner profile. We've since launched an aggressive training plan to get our entire Sales team accredited or certified on AWS by the end of Q1 2022 to maximize the value we can deliver to AWS customers.
These achievements validate the deep partnership between AWS and ChaosSearch, in terms of both technical product integration and our business alliance. Our shared end goal is the same: to deliver value to customers who can benefit from large-scale search and analytics on their data lake.
Our Next Steps in Partnership with AWS
So far, our engagement with the AWS Partner Network has been a great success.
Earning our Data & Analytics Competency and participating in AWS events have helped us connect with customers who benefit from activating Amazon S3 for analytics.
In 2022, ChaosSearch will continue to invest heavily in our relationship and co-selling activities with AWS. We're also delivering AWS training to our sales, solution architects, and business development teams so we can deliver quick time to value when implementing ChaosSearch on Amazon. Next, we plan to participate in many (if not all!) of the 20+ AWS events planned for the coming year and hope to see you there.
Additional Resources
Watch the Webinar: On Demand Raucous re:Invent Recap
Download the Whitepaper: Deep Dive on the Cloud Data Platform
About the Author, Rich Pappas
Rich Pappas is the VP Business Development of ChaosSearch. He is passionate about developing win-win relationships with strategic partners that delight our mutual customers. When he is not hiking in the hills above Silicon Valley, you can find him grilling gourmet meals for his wife and kids (when they are home from college).
More posts by Rich Pappas