6 MIN READ
2021 Benchmark Report | Log Management and Analytics
The global market for log management was valued at $1.9 billion in 2020, according to MarketsandMarkets. Analysts predict this will grow to $3.7 billion by 2025. With this massive growth in log data, there will also be massive demand for escalated support in log management systems.
The cause of this rapid market expansion is two-fold due to:
The sheer growth of the data that organizations generate.
The constant demand to gain more insights from this data.
In 2021, we collected detailed insights from a group of practitioners using log data in their daily operations via online surveys and phone interviews. We gathered feedback from 50 medium-to-large enterprise organizations, to help us to more deeply understand how customers are managing their exponential growth of log data.
In this blog, we'll summarize a handful of revelations from our research. We encourage you to read the report to get the full, in-depth findings on the uses and best practices of log data management today.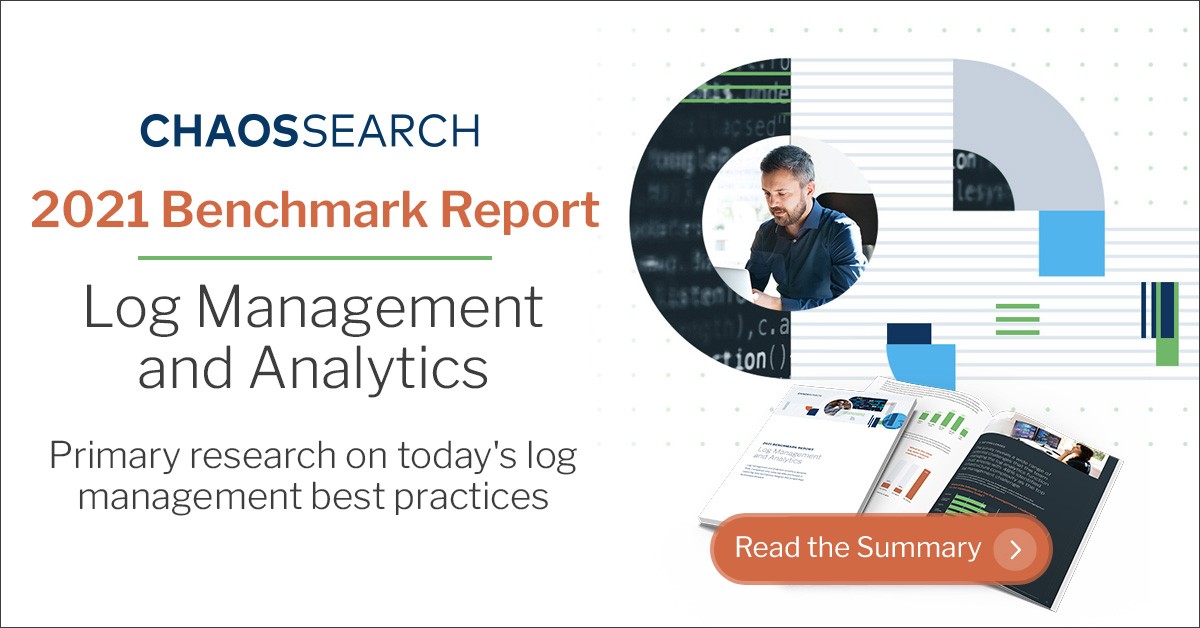 What Does the Research Say About Log Management Today?
Findings highlight the top two use cases for log management are security and IT monitoring.
These have consistently been primary drivers for log management, and it is not a huge shock that they continue to be priorities. That said, it was unexpected to find that alongside those, almost half of the respondents reported business intelligence and analytics as a top use case. You can see the specifics depicted below.

As you can see from the image above, another top use case for log management is "business operations." It's important to note: this is a broad term; within this category, our research uncovered a wide range of use cases. Some of these are specific to particular businesses, for instance:
A global industrial equipment manufacturer attaches IoT devices to farm equipment in order to track weather, temperature, humidity, time-of-day, depth of planting, soil conditions, seeds planted, and geo-routing on farms. This raw data is continually collected and analyzed within the central log analytics solution, thereby allowing the vendor to deliver farm productivity reporting and recommendations daily back to their clients.
A biopharmaceutical firm tracks cell culture logs with alerts on temperature and humidity. The company uses its log analytics platform to store long-term data in order to run queries that help in hypothesis testing, and to conduct various long-tail analyses that help reveal trends and allow scientists to make informed decisions about future experiments as well as pharmaceutical manufacturing insights.
Best Practices For Enterprise Log Management and Analytics
Within our research, we saw a wide variety of uses for log data.
Despite the diversity, we were able to hone in on a fundamental set of best practices for effective log management across all use cases. We generated this list by identifying the ten most common best practices among our participants. We then had them rate their organization's performance on each. The conclusions drawn here underpin our benchmark report. We invite practitioners in the field of log data management and analytics to use this data to assess their own organization relative to a collection of peers. Further, this can be used to identify areas of potential growth and investment opportunities.
Stats: Future Log Management and Analytics Priorities
The top 10 identified best practices that we detail in the report are: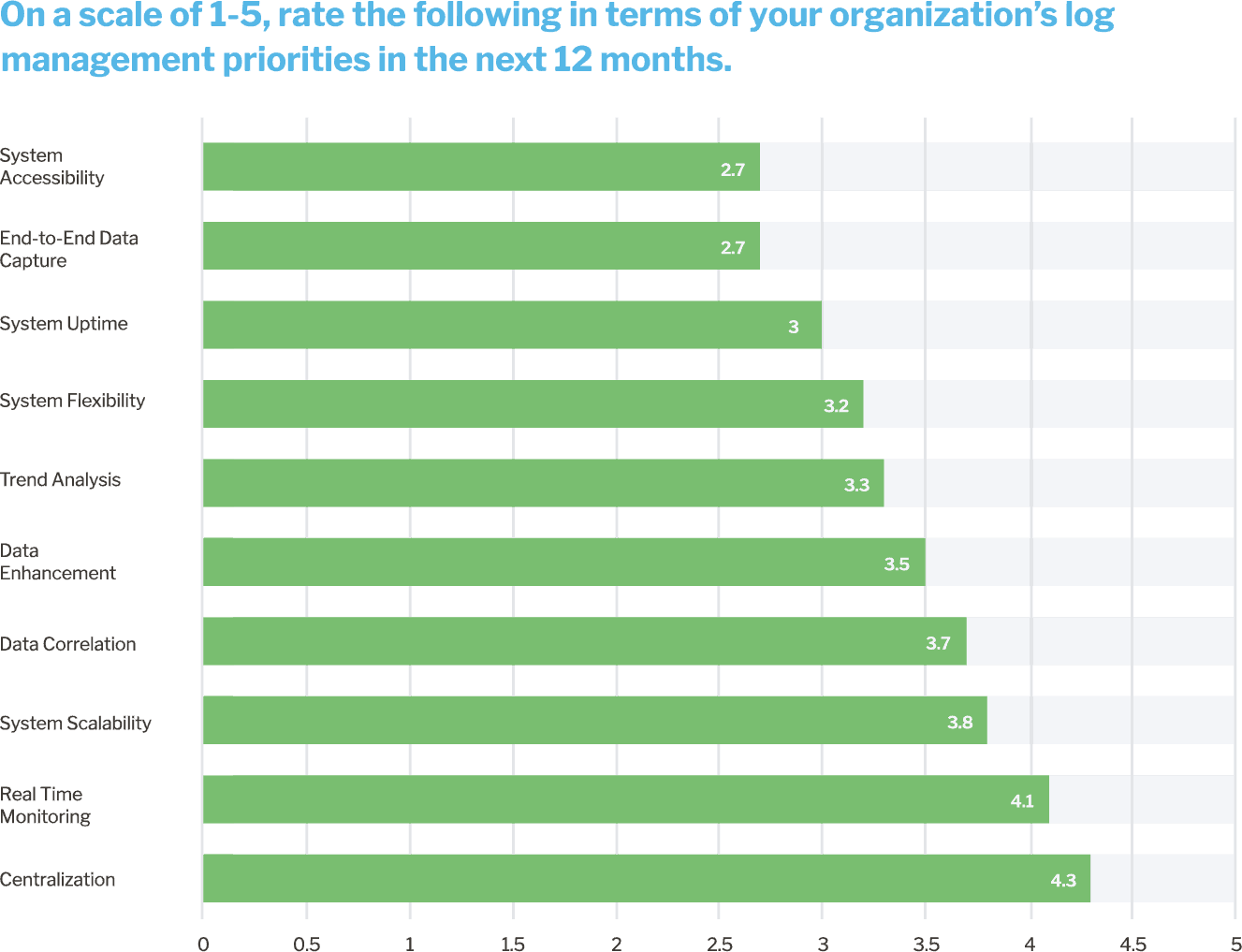 Unearth detailed descriptions of each practice listed above and more detailed survey results within the report below.

More Findings: Organizational Data Challenges and Building for Future Growth
Apart from primary use cases and top practices, the report takes a deeper dive into the strengths and strifes within the operations of log management. Furthermore, you can find details surrounding organizations' plans for growth and investments to come.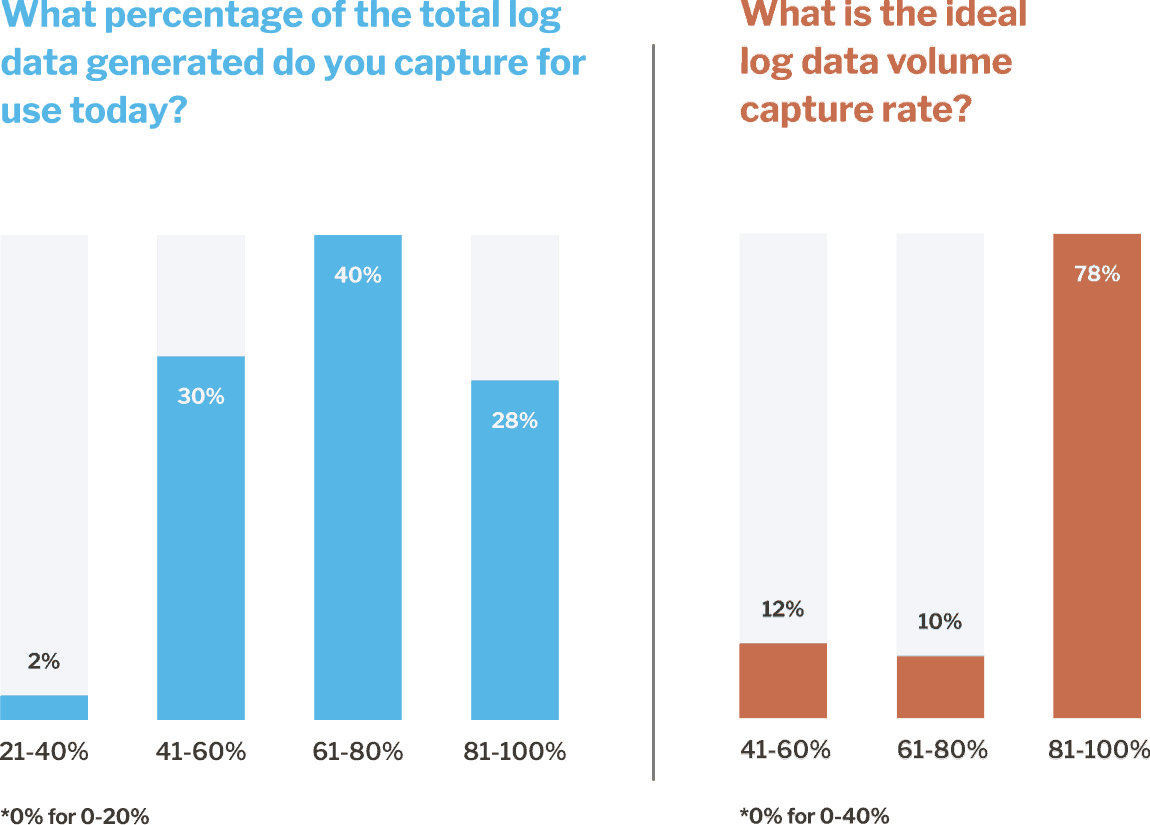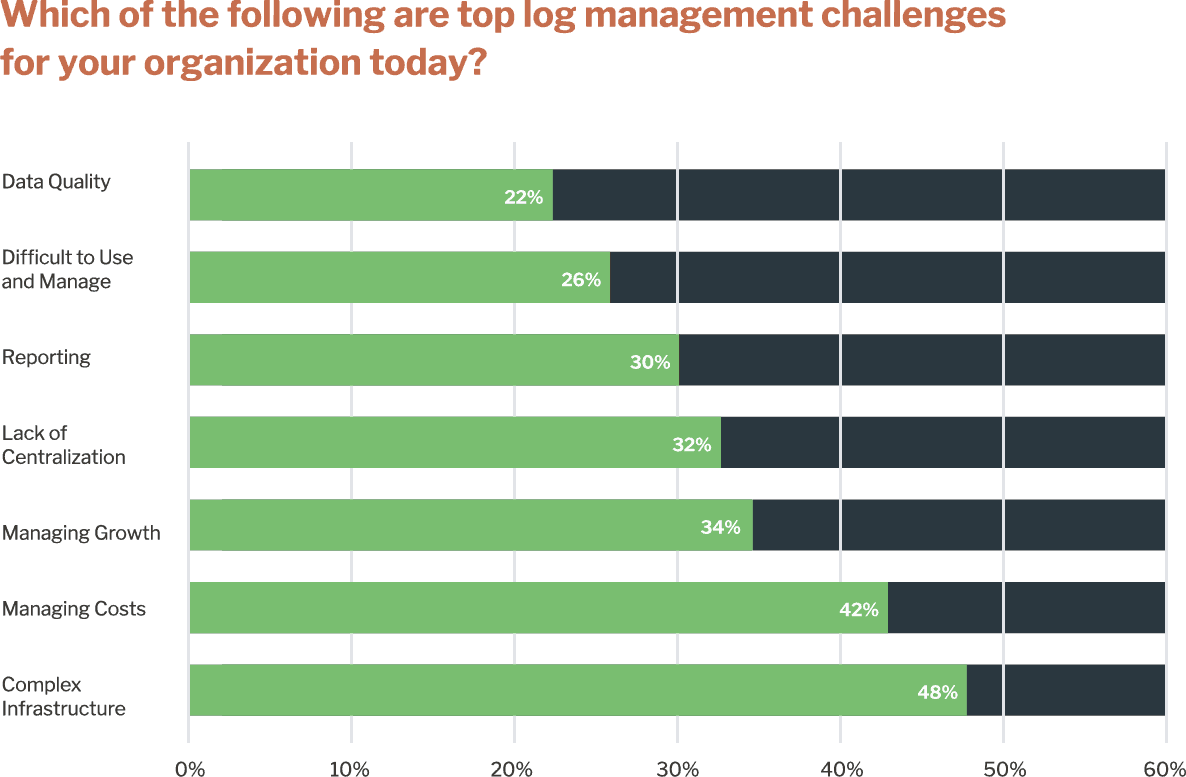 The research synthesized in this report confirms that organizations will continue to place high value in the quality of their log data.
The future will undoubtedly hold numerous new opportunities for further investment. It is clear that log data will continue to increase in volume, and organizations will grow their capabilities with this expansion.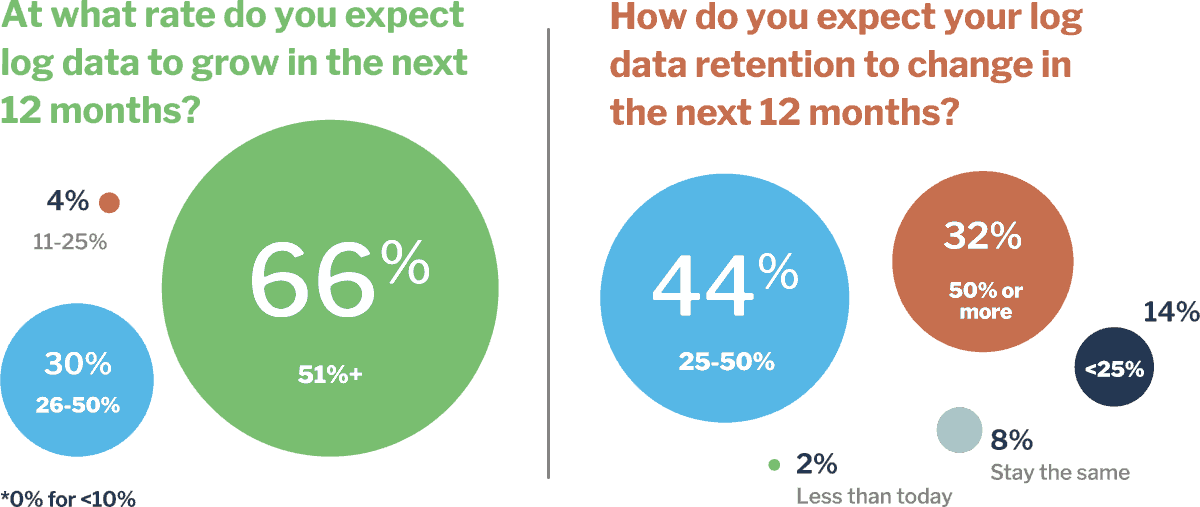 This report can be a useful resource in a multitude of ways for individuals looking to: assess the state of current operations, identify areas of need, prioritize future investments, and even find inspiration to pursue new use cases that help to drive better business results.
Feedback is always welcome! Please read our report and reach out with any reactions. What are your concerns, questions, comments? We would love to hear what you think about this report, or even what you would like to see in future reports.
If you'd like to discuss the findings and the implications discussed for your organization, we'd be happy to set up a discussion with one of our experts.
Related Content
About the Author, George Hamilton
FOLLOW ME ON:
As the director of product marketing, George leads product positioning, messaging, and go-to-market strategy for new and existing ChaosSeach offerings. Prior to ChaosSearch, George led product marketing for CloudHealth by VMware's cloud management platform. George has also worked at several Boston-area startups, led product marketing for Dell EMC's object storage, and was an industry analyst focused on cloud computing and IT management software.
More posts by George Hamilton