6 MIN READ
CHAOSSEARCH Raises Series A Funding!
We've raised a Series A, now what...

New financing, new board members, new hires coming in... and we are changing the game in log and event management... Yikes!




The CHAOSSEARCH team is totally psyched that CHAOSSEARCH has raised a $9M Series A financing co-led by .406 Ventures and Glasswing Ventures, with participation by seed-stage investor Stage 1 Ventures.

We are particularly thankful for David Baum of Stage 1 in seeing the vision and jumping in early! Graham Brooks (General Partner, .406 Ventures) and Rudina Suseri (Founder and Managing Partner, Glasswing Ventures – Read Rudina's blog about this announcement) will join David Baum (Founder, Stage 1 Ventures), myself, and co-founder Thomas Hazel on our board. We're also very happy to share that Payal Agrawal Divakaran, Principal at .406 Ventures, will round things out as CHAOSSEARCH'S first Board Observer.

It feels like just yesterday when Thomas Hazel approached me in the summer of 2016 with a handful of concepts, algorithms, and early code to address data scaling challenges. He shared his vision of building a data fabric on top of AWS S3 to completely disrupt the log and event management space. We bootstrapped the company for a couple quarters before bringing in our Series Seed financing and officially forming the company (originally as Chaos Sumo) in January 2017.

This injection of new funding into CHAOSSEARCH will allow us to continue building out the Engineering and DevOps teams and also begin the process of bringing in an initial go-to-market team to include investments in Sales, Marketing, Community Evangelism, Solution Architecture, and Customer Success. If you love data and you're not afraid of early stage — we're hiring!

Plus, very soon we'll be moving into new offices on Portland St. in Boston, across from the TD Garden.

So what are we up to at CHAOSSEARCH anyway? Well, we are building the future of log management and analytics!

Log data is exploding! The rate at which organizations generate log and event data is off the charts, and there is no end in sight. As companies adopt tools like Docker and Kubernetes, log volume will only continue to increase. Object storage is also exploding, particularly Amazon S3. The big question is, how do you get value out of this data without resorting to expensive and time consuming ETL processes? Many companies resort to tools like Elasticsearch and the ELK stack to provide them the ability to search and query their data. But at a tremendous cost, as data is inserted into Elasticsearch it can grow by 5x or more. And that's expensive.

At CHAOSSEARCH, we're introducing the first cloud-native SaaS service that provides companies the ability to search, query, and visualize historical log and event data — all within their own S3 infrastructure with unlimited retention of data. We've extended the functionality of Elasticsearch APIs onto S3, allowing companies to dramatically reduce the size, complexity and the cost of their HOT ELK clusters by quickly waterfalling data into a WARM, searchable Elastic-compatible cluster backed by their own AWS S3. We've automated the discovery, organization, and indexing of incoming log and event data, while allowing companies to continue using the tools they know and love, like Kibana, all with the ability to make both relational and full text queries through a single console... delivering a dramatic reduction in cost plus increased functionality to their logging solution.

Oh, there's one more BIG thing... our commitment to our customers:

We will work hard to continue serving you and allow you to help us make great engineering decisions.

We will focus on making a great product and an even better experience for you and your DevOps teams.

We will be tireless and obsessive about product performance, scalability, features, and overall benefit to your organization.

You can count with us to bring as much value as possible to your work.

To learn more about CHAOSSEARCH, check us out at chaossearch.io.

For additional information, here's a link to our funding announcement.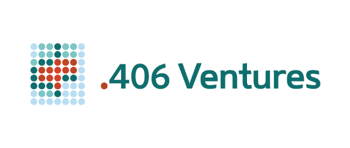 About .406 Ventures
.406 Ventures is an early stage venture capital firm investing in market-changing enterprise technology companies founded by visionary entrepreneurs. With over $650M under management, the .406 Ventures team comprises former entrepreneurs and operators who apply real-world experience and strong company-building skills to assist their entrepreneurs in creating value. .406Ventures' Data and Cloud investments include Abacus Insights, CloudHealth Technologies, Digitalsmiths, Gamalon, indico, Mashery, Reltio and Simon Data, among others. For more information, please visit 406ventures.com.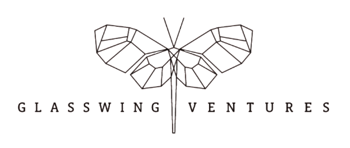 About Glasswing Ventures
Glasswing Ventures is an early-stage venture capital firm dedicated to investing in the next generation of AI and frontier technology startups that enable the rise of the intelligent enterprise. We leverage our deep domain expertise and our world-leading advisory councils to invest in exceptional founders who are driving the AI revolution and fostering growth for the ecosystem. For more information about the firm please visit: glasswing.vc.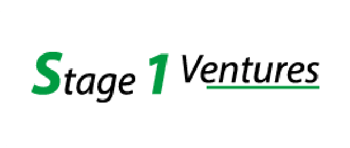 About Stage 1 Ventures
Stage 1 Ventures is an early stage venture capital firm that is seeking to build partnerships with great entrepreneurs that are flexible and who want to build meaningful companies. We want to assist you with our global network of relationships as well as provide the capital you need to fuel the growth of your company. For more information, please visit stage1ventures.com.
About the Author, Les Yetton
FOLLOW ME ON:
Les Yetton was a co-Founder and CEO of ChaosSearch, where he helped drive the company from its early bootstrap days to multiple early investment rounds. To see what Les is up to now, connect with him on LinkedIn.
More posts by Les Yetton