9 MIN READ
New Report Shares Best Practices for Modern Enterprise Data Management in Multi-Cloud World
A new report from Raconteur highlights the most important trends shaping the future of enterprise data management in 2021. The Raconteur Future of Data Report is packed with valuable insights that reveal how the world's leading businesses are generating and collecting more data than ever before, and how they're innovating to make better use of it.
The report features contributions from award-winning journalists, input from leading data technology companies, and results from the latest research into the growing importance of data for the world's largest organizations.
In this blog, we're bringing you a "sneak peek." We've picked out our favorite themes and topics from the report and condensed them into bite-sized teasers below -- we hope you'll be inspired to download the full report and get the full story on the Future of Data.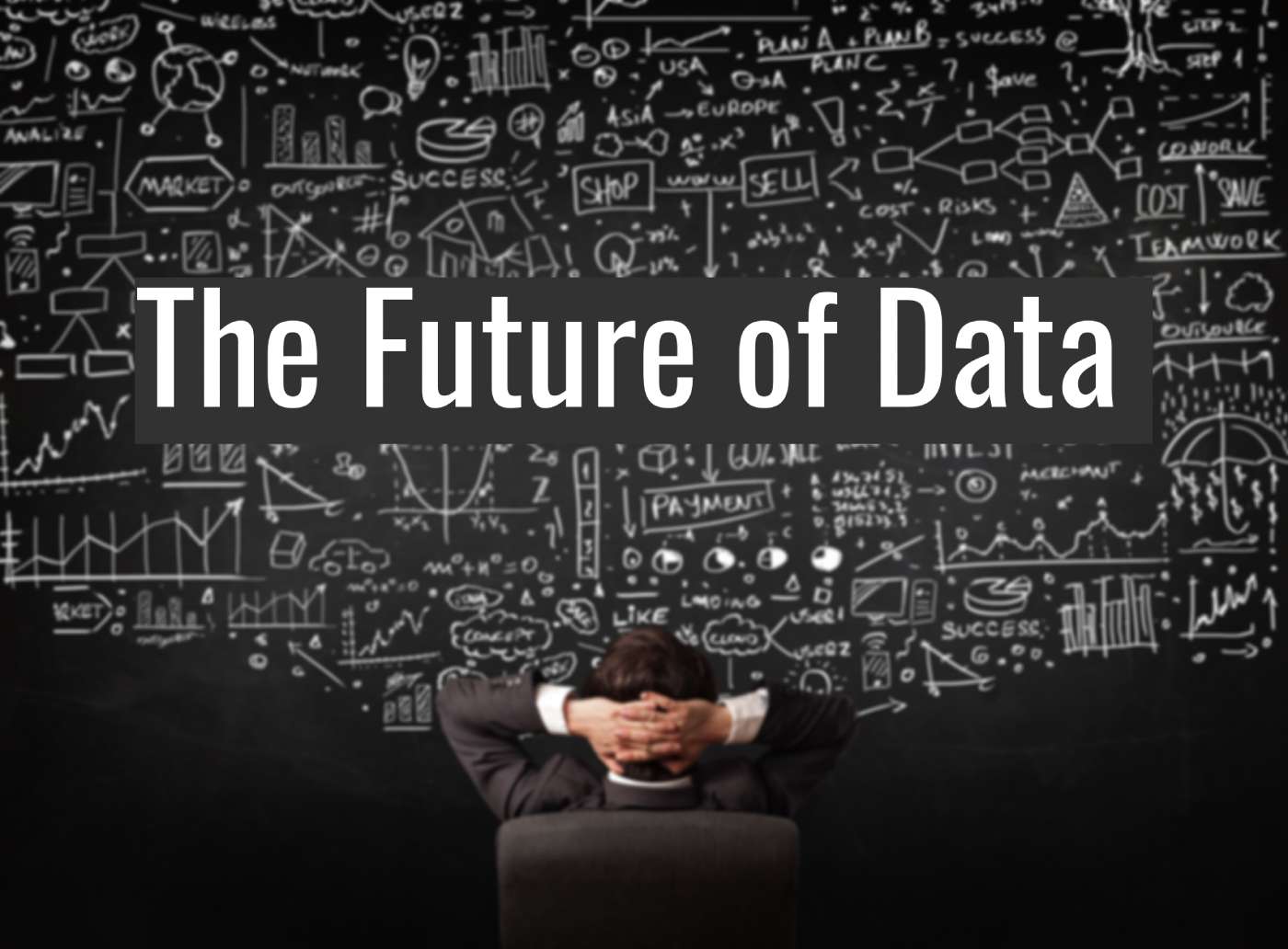 Data Management Best Practices
Data Privacy and Security Regulations Will Alter the Global Flow of Data
So far in 2021, 66% of countries around the world have adopted some form of data protection and privacy legislation. These laws all have the potential to impact how businesses collect and store data around the world, but none more so than the European General Data Protection Regulation (EU GDPR), the world's toughest data privacy regulation which was enforced starting in 2018 to govern data collected from residents of the EU's 27 member states.
In an analytical piece titled "Red tape, innovation, and the future of GDPR", Jack Apollo George explores how Britain's departure from the European Union could alter the course of data privacy and security regulations in the UK.
Since Brexit became official on January 31st, 2020, data collected and stored in the UK no longer falls under the jurisdiction of the European GDPR. But is that a good thing or a bad thing? It depends who you ask.
Critics have accused the GDPR of burdening small businesses with unnecessary and costly regulations that make it challenging to do business, while supporters of the regulation say that the vital consumer data protections offered by the GDPR have led to increased trust in digital data sharing.
Now, it's up to the British Parliament to decide whether the UK will impose the same kinds of restrictions on data that characterize the GDPR, or remove the red tape in hopes of driving innovation and giving UK businesses a competitive advantage over their European counterparts.
READ: The Multi-Model Database Dilemma
Big Data Analytics is Changing How Businesses Manage Human Resources
Corporate HR departments are increasingly applying data analytics to support their daily operations, including critical functions like recruiting, employee development and staff retention. But while HR professionals today enjoy unprecedented access to corporate data, they may also need to address skill gaps in data analytics before they can fully make use of it.
That's according to Sally Whittle, author of a piece titled "Data-driven HR is coming - is your department ready?", published in the Future of Data report. Combining her own perspective with enterprise data management insights from industry professionals, Whittle explores the main use cases for data analytics in HR and the growing need for HR professionals with data analytics chops who can help corporate HR teams unlock the value of their data.
Growing Data Usage in Marketing Drives Revenue - and Creates Controversy
The practice of collecting consumer data for marketing purposes is a double-edged sword. While consumers often say they prefer personalized (read: data-driven) experiences, marketers with a modern approach to enterprise data management must take care to collect, store, and utilize data in a way that respects privacy rights and builds trust with consumers.
This idea was examined by author Emma Woollacott in a piece titled "A big data debate: online earnings versus public trust". Woollacott reveals that businesses are now collecting more personal data from their customers than ever before, and explores the balancing act those businesses face when deciding which data to collect, how to ask users for consent, and how to utilize consumer data responsibly while maintaining public trust.
Another article in the Raconteur Future of Data report, Poll position, by Belinda Booker, details how brands are leveraging consumer data to discover unlikely insights and build powerful campaigns with genuine appeal to target audiences.
The piece shared several real-world anecdotes about brands uncovering and utilizing data-driven insights, including one from Bloom & Wild. This UK-based flower delivery brand polled 1,000 consumers to confirm that red roses had fallen out of favor as a Valentine's Day present. When the brand reported their findings, they started a national debate and generated valuable press coverage, driving sales that contributed to their most successful Valentine's Day on record.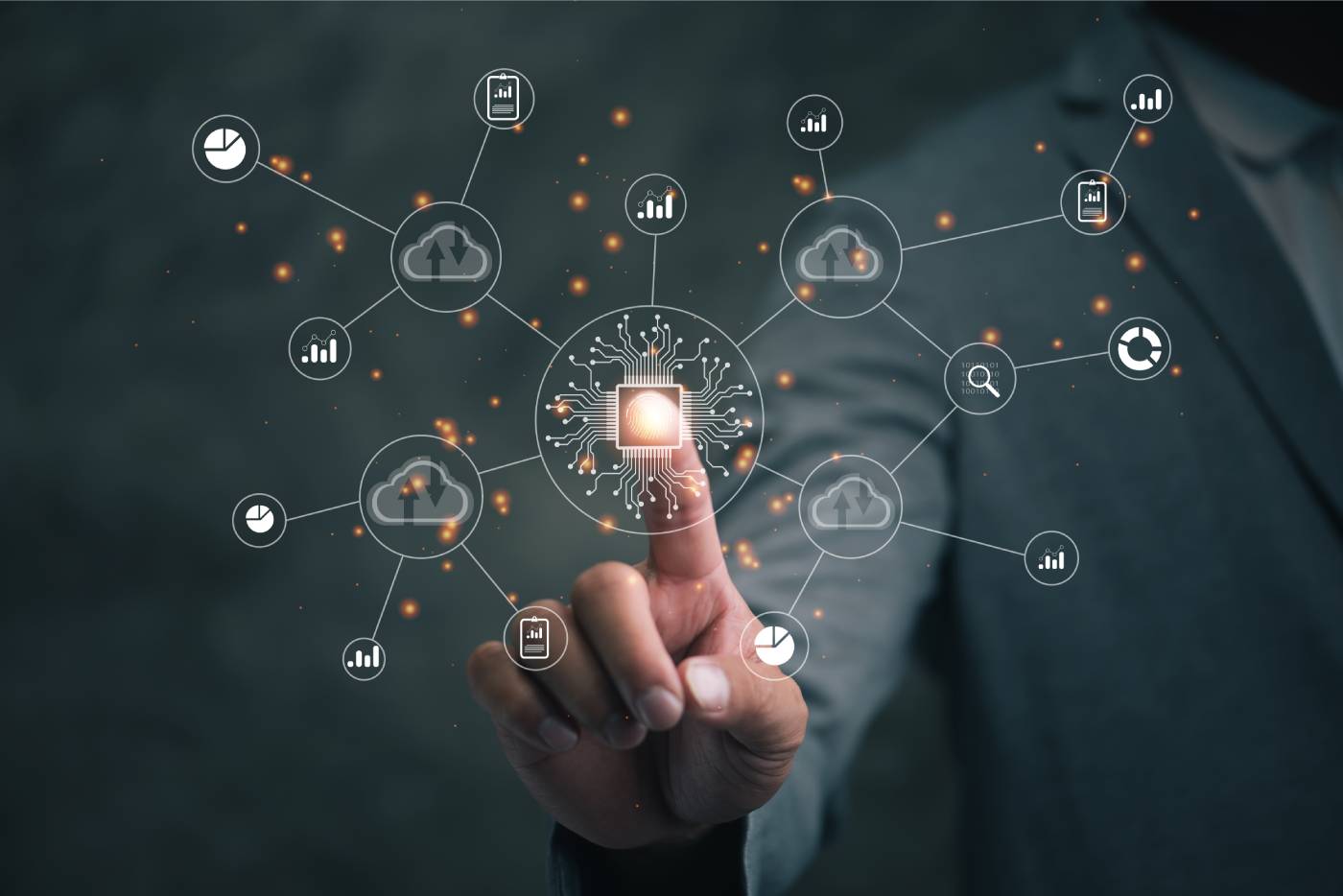 Future Business Decision-Making Will Be Powered by Artificial Intelligence
Businesses across industries already use artificial intelligence to support their data analytics and business decision-making needs. But as we head into the next decade, businesses report that their decisions are becoming more complex, and more difficult to justify without the help of AI. Correspondingly, more organizations than ever before are testing and implementing solutions that use AI to support business decision-making as part of their enterprise data management strategy.
The growing adoption of AI for business intelligence was explored by Tamlin Magee in a piece within the Future of Data Report titled "How decision intelligence could democratise data analytics".
The article defines "decision intelligence" as the commercial application of AI to make better business decisions. Decision intelligence initiatives could include exploring large data sets, evaluating decision outcomes with machine learning models, and using AI-driven analysis to deliver recommendations to business decision-makers.
Magee also highlights a major milestone in the progression of decision intelligence technology: the hiring of Cassie Kozyrkov as Google's first ever chief decision scientist, responsible for combining data-driven AI analytics with behavioral science to optimize business decision-making within the company.
READ: Data Lakes Are Gaining Maturity, According to 2021 Gartner Hype Cycle™ for Data Management
Data Democratization Demands a New Approach
Data democratization is the practice of making digital information available to all members of an organization, rather than limiting access to just a few analysts and decision-makers. Data democratization drives innovation, empowering every employee to leverage data analytics as part of their daily workflow.
But while the idea of data democratization has been floating around for over a decade, very few organizations have successfully put it into practice -- and there are several reasons for this.
One is simply that some employees may not have the necessary skills and training to utilize data effectively. In the piece "Unhidden figures", published in the Raconteur Future of Data Report, journalist Josh Sims presents both empirical and anecdotal evidence of this phenomenon, positing that businesses will need to roll out data literacy education before they can launch a truly successful data democratization initiative.
Another major barrier to democratization is limited access to data within the organization. Data often resides in siloed systems, where access is limited and regulated by gatekeepers. When there's too much red tape around organizational data, gaining access for employees can take weeks or months and the potential of the data becomes severely limited.
Our CEO Thomas Hazel was interviewed for a feature in the Future of Data Report, titled "Democratisation of data calls for a new philosophy". The article highlights key changes that need to happen within organizations that want to democratize data, including how data is consumed, stored, managed, and accessed.
READ: How to Calculate Log Analytics ROI
Are you Ready for the Future of Multi-Cloud Data?
The Future of Data report hones in on some of the biggest enterprise data management challenges that businesses will face over the next decade: balancing personal data collection with consumer trust, navigating data privacy and security laws, achieving data democratization, integrating AI into business decision-making, and more.
Related Resources
About the Author, Courtney Pallotta
Courtney is passionate about building dynamic teams and developing marketing strategies that help customers understand and benefit from exciting technology. Outside of work, she and her husband enjoy cheering on their three children from many sidelines and discovering all things outdoors in the Rocky Mountains.
More posts by Courtney Pallotta