12 MIN READ
FinTech Companies Solve Analytics Challenges and Drive Business Outcomes with ChaosSearch
Part Two: Enhancing Cloud Security and Ensuring Regulatory Compliance
Welcome to the second installment of our ChaosSearch for FinTech blog series, where we explore how financial technology (FinTech) companies can solve analytics challenges and drive business outcomes with ChaosSearch.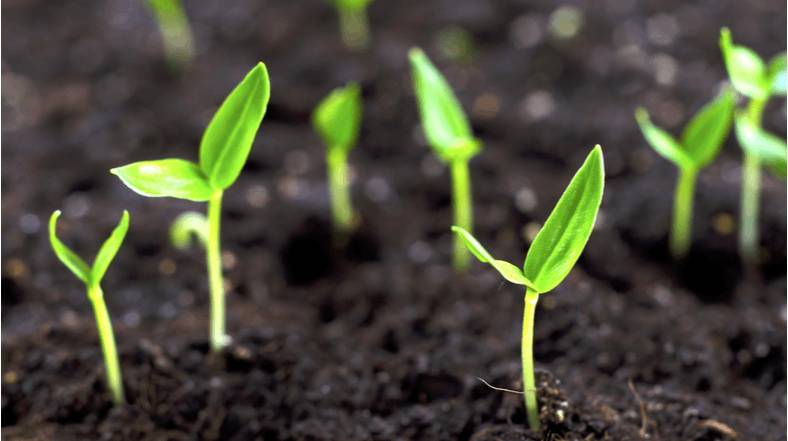 Recently we brought you an in-depth look at how FinTech companies could accelerate application development and streamline operations in the cloud by adopting ChaosSearch for log analytics at scale.
Our analysis included:
A primer on the fast-growing FinTech industry,
An overview of Fintech log sources and their applications,
A review of log analytics solutions in use today and why they fall short for Fintech companies, and
How ChaosSearch technology helps FinTechs accelerate app development and streamlining CloudOps.
We'd recommend reading Part One on Log Analytics for Fintech, Accelerating Application Development and Streamlining CloudOps to get the full story.
In this blog, we explore how ChaosSearch is helping Fintech companies safeguard customer data and reduce regulatory risk by enabling vital capabilities around enterprise security operations and data compliance.
We'll cover two of the main challenges Fintech companies face and learn how adopting the ChaosSearch cloud data platform for log analytics can help Fintechs enhance their cloud security posture and accelerate compliance with global data security, privacy, and sovereignty regulations.
The Biggest Cloud Security Challenges for Fintech Companies
1. Enhancing Cloud Security
Fintechs are a common target for digital threat actors intent on stealing their data. And, according to IBM's Cost of a Data Breach Report 2021, the financial industry has the second-highest average cost of a data breach - right after healthcare.
With the intensity of competition in the Fintech sector, plus the vital importance of consumer trust, a damaging cyber attack can crush a firm's reputation and destroy its chances of competing successfully.
Application, infrastructure, network, and audit logs are crucial information sources for Fintech development and security teams, but as Fintech companies experience big data growth, legacy log analytics solutions make it increasingly complex, time-consuming, and cost-prohibitive to retain log files for long periods of time. This leads to data retention trade-offs: a conscious decision to reduce log analytics costs and complexity by reducing the data retention window for logs and sacrificing insights in the process.
Data retention trade-offs inhibit long-term SecOps use cases like threat hunting, incident investigation, forensics, and root cause analysis. As Mark Hill from Digital River, a ChaosSearch customer shared in our AWS Insider webinar, "If there was a lower-priority incident and people didn't get to it until 8 or 9 days later, the breadcrumbs are gone so it was either a best guess or the incident wasn't resolved and we didn't find a root cause."
To enable faster incident response and support these use cases, Fintechs need an analytics solution like ChaosSearch that enables them to log everything, keep logs for the long term with no limits on data retention, and readily access all of those logs to support analytics use cases.
As Mark Hill went on to say, "ChaosSearch has offered us a manageable and cost-effective opportunity to store months or even years of data that we can use for operations, as well as trending, automation, and supporting an event-driven architecture."
2. Ensuring Regulatory Compliance
FinTechs provide a digital interface that connects their customers with financial services. Historically, these services have been provided by established third-party financial service providers (FSPs), including banks, lenders, insurers, brokerages, etc. - not Fintechs themselves.
This separation has always allowed Fintechs to avoid the stringent regulatory and compliance requirements faced by traditional financial institutions like banks and insurers. As a result, Fintechs have been able to innovate rapidly, with a focus on optimizing the customer experience, capitalizing on emerging trends, and carving out a niche in the financial services marketplace.
But as the sector matures, a growing number of Fintechs are seeking to differentiate themselves and win customers by entering more regulated areas of the market, such as registering a securities brokerage or applying for a bank charter. Proprietary offerings in these areas may provide a competitive advantage, but they also expose Fintechs to new regulatory and compliance requirements that can slow down innovation.
Fintech companies are diverse, and may be required to register and comply with multiple regulators depending on the products and services they provide, including the Federal Trade Commission (FTC), the Securities and Exchange Commission (SEC), the Office of the Comptroller of the Currency (OCC), and the Financial Industry Regulation Authority (FINRA) to name a few.
Fintechs in the USA have been subject to regulatory actions under the Gramm-Leach Bliley Act (GLBA), the Securities Exchange Act, The Fair Credit Reporting Act (FCRA), US Anti-Money Laundering regulations (AML), the Jumpstart Our Business Startups (JOBS) Act, and many others.
There are also data security and privacy regulations like the GDPR and data sovereignty laws that regulate where companies can store data, how long it should be stored, and how it should be secured. In some cases, Fintechs may be required to store specific data for up to seven years for compliance purposes.
Fintechs need a log analytics solution with the right data governance and long-term data retention capabilities to support their compliance objectives in an increasingly complex regulatory environment.
ChaosSearch Elevates Fintech Cybersecurity and Compliance
The ChaosSearch cloud data platform transforms your Fintech's cloud object storage (Amazon S3 or Google Cloud) into a functional data lake that enables full-text search and relational log analytics at scale with no data movement and unlimited data retention.
While legacy analytics solutions force Fintechs to duplicate data and rely on the time-consuming and complex Extract-Transform-Load (ETL) process, ChaosSearch lets you analyze logs directly in cost-optimized public cloud storage with no data movement, no duplication, and no ETL.
Read: Two Major Industry Awards Confirm ChaosSearch's Growing Role in Enterprise Cybersecurity
Stay in Control of Your Data
When it comes to maintaining cybersecurity and ensuring regulatory compliance, staying in control of log data is an important objective for Fintechs.
From a security standpoint, staying in control of logs means storing them in a centralized location where security controls may be consistently applied. This objective is frequently undermined by legacy log analytics solutions that duplicate data or move it between applications using the ETL process.
From a compliance standpoint, Fintechs are often required by regulators to retain ownership of their data for compliance purposes. This requirement can be problematic for Fintechs who transfer their log data to external vendors and service providers, such as a SaaS company that enables log analytics use cases.
ChaosSearch interfaces directly with your cloud object storage, allowing you to store, index, and query log data directly in your Amazon S3. With no data movement and no ETL process, ChaosSearch gives you complete visibility, continuous ownership, and total control of your log data throughout its entire life cycle.
ChaosSearch also delivers role-based access controls (RBAC) that enable you to assign and manage data access and analytics permissions within the ChaosSearch platform as needed to support data security objectives.
Stay Agile with Fully Searchable Logs
When faced with a security incident or a regulatory compliance audit, Fintechs need full visibility of their retrospective log data and complete analytical access to achieve the best outcomes.
But as Fintechs generate and capture growing volumes of log data, those that depend on legacy log analytics solutions often find themselves discarding logs or placing them in cold storage to reduce costs. As a result, security investigations frequently lack the necessary data, or it takes too long to access in a situation where time is of the essence. Fintechs may also be discarding logs that are needed to support regulatory compliance requirements.
ChaosSearch uses our proprietary Chaos Index ® technology to index your logs with 10-20x compression and without any loss of detail or resolution. Once indexed, we make your logs available for full-text search or relational analytics, with no data retention limits. As a result, Fintechs can retain all of their logs and immediately access their data in case of a security incident or compliance audit.
Cost-Effective Compliance and Security
Fintechs make waves in the market by delivering innovative financial service products that meet consumer demand - not by managing security and compliance logs. From this perspective, log analytics is considered a cost center, rather than a profit center.
At the same time, Fintechs should maintain an insurance policy mindset when it comes to managing their log data and related capabilities. For us, that means three things:
Recognizing that the short-term cost of retaining log data at scale is justified by the long-term benefits of having that data available to manage compliance issues and rapidly respond to security incidents.
Recognizing that logs should be centralized in a single searchable repository to maximize their value - not siloed throughout the organization in various apps (e.g. APM, SIEM, observability), as is often the case today.
If log data is an insurance policy, monthly premiums are measured in time, cost, and complexity. Fintechs should strive as much as possible to drive down the cost of log retention and management without sacrificing use cases like long-term trend analysis and root cause analysis that depend on retrospective data.
ChaosSearch gives you the ability to store and index your logs on public cloud infrastructure, the most cost-effective and scalable storage repository for enterprise data.
The ChaosSearch platform was designed to scale up to enormous data ingest rates (100TB+ per day) at a reasonable cost, making it an ideal centralized repository for log data retention within your organization.
With ChaosSearch, you can minimize data retention and analytics costs while centralizing your logs, gaining full query access to your data, and enabling SecOps and compliance use cases at scale.
Take Control of Cloud Security and Compliance with ChaosSearch
For Fintech companies, market success and customer adoption is often closely followed by big data growth and the need to rapidly scale log analytics systems. While legacy log analytics solutions are unstable or overly complex at scale, ChaosSearch helps Fintechs capitalize on public cloud storage to eliminate data retention trade-offs and keep control of their data while supporting SecOps and compliance use cases.
Ready to Learn More?
Check out Part One of our ChaosSearch for Fintech blog series to learn how we help Fintechs accelerate application development and streamline CloudOps.
Or click the link below to launch our free trial experience - you're just minutes away from transforming your cloud object storage into a hot data lake with cutting-edge indexing technology and unlimited data retention for analytics.
Additional Resources
Read the Blog: AWS vs GCP: Top Cloud Services Logs to Watch and Why
Listen to the Podcast: Data Legends: Musings on Data Lakes, Computer Science, AI & More
Watch the Webinar: Firefighting ELK at 2am and Other Stories From the Trenches
Check out the White Paper: Beyond Observability: The Hidden Value of Log Analytics
About the Author, Sandro Lima
FOLLOW ME ON:
Sandro Lima is an Alliances Solutions Architect at ChaosSearch. In this role, he works closely with the hyperscalers cloud service providers and ISV partners to build joint solutions and help customers solve their main challenges around data analytics. Experienced in a wide range of IT technologies, he has a particular focus to cloud computing and data analytics. Whenever away from the keyboard, Sandro is having fun with the family or training for triathlon races.
More posts by Sandro Lima