9 MIN READ
The Guiding Principles of Digital Business Observability - a Look Inside Eckerson's 2023 Report
Break down data silos, increase productivity, and drive innovation. A new white paper by Kevin Petrie, VP of Research at Eckerson Group will help enterprises do just that by providing valuable insights into digital business observability programs.
Digital Business Observability: Analyzing IT and Business Data Together was developed with sponsorship from ChaosSearch to help enterprises better understand the adoption drivers, challenges, requirements, benefits, and use cases that can be enabled with digital business observability programs.
For our blog post this week, we're bringing you a sneak peak at five of the top insights in this exclusive white paper.
Looking for the complete Eckerson Group white paper on Digital Business Observability?
Download the Digital Business Observability: Analyzing IT and Business Data Together white paper.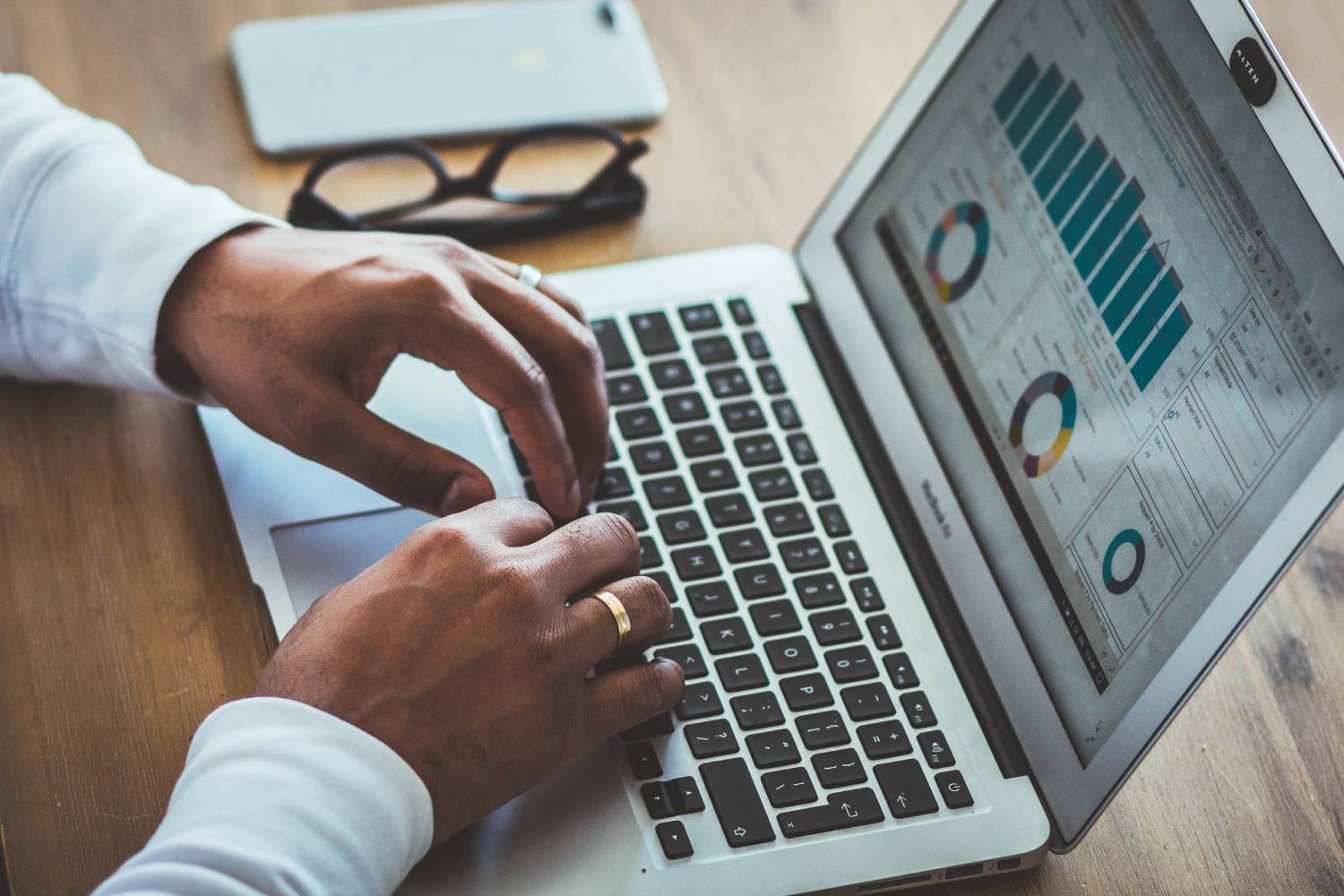 Top 5 Insights from Eckerson's Digital Business Observability Report
1. Digital Business Observability Helps Close the IT-Business Gap
IT departments exist to serve the technological needs of the business, yet we can often identify gaps where business and IT are failing to collaborate efficiently. An example offered in this Eckerson white paper relates to operations observability.
Operations observability focuses on monitoring and optimizing IT systems, but siloed data, tools, and technology often prevents operations observability from generating valuable business insights that can support business decision-making and innovation.
What is digital business observability?
This white paper identifies digital business observability as a data initiative blending three programs that already exist in most enterprises: operations observability, business intelligence, and data science.
Integrating metrics, traces, and log data from IT systems with relational data from BI systems breaks down data silos, enhances business observability, and enables new analytics use cases that help both IT and the business solve problems and achieve their goals.
2. Digital Business Observability Has Three Essential Requirements
The report identifies three key challenges that digital business observability programs will need to overcome in the enterprise environment: varied skill-sets between IT and business users, siloed tools and technologies (ITOps tools vs BI tools) that are not designed for multifaceted workloads, and exploding data volumes.
Three essential requirements are identified for a digital business observability program that can overcome these challenges:
Multimodal Analytics. A digital business observability program deals with both structured and unstructured data in a variety of formats and must support diverse analytical use cases. IT and business users need shared tools that can easily switch between three analytical modes: searching, querying, and modeling.
Scalability. Enterprises need scalable, cost-effective data storage to support long-term analytics use cases by efficiently retaining large volumes of structured and unstructured data.
Processing Efficiency. Enterprises need efficient and cost-effective methods of transforming, indexing, and analyzing large amounts of data.
Watch: The Right Time to Right-Size Your Observability Process
3. Multimodal Analytics is the Essence of Business Observability Programs
The essence of the business observability program is the ability to search, query, and model all this data that describes both IT systems and business domains.

—Kevin Petrie, VP of Research at Eckerson Group
Stated differently, the key capability that powers business observability programs is multimodal analytics - the ability to seamlessly apply all three analytical modes to IT and business data:
Search. IT and SecOps teams use software tools like Elasticsearch to index and search unstructured data, including the telemetry data (logs, metrics, traces) that supports operational observability programs.
Query. Data scientists and analysts on the business side use structured query language (SQL) to query records within databases.
Model. Data scientists (and a growing number of other users) can use machine learning models to search for patterns across structured and unstructured datasets, sort and classify the data, or to enable predictive analytics.
Combining IT and business data with multimodal analytics unlocks powerful new use cases and massive value potential, enabling both business and IT users to leverage data in new ways to make smarter decisions and drive value.
4. Digital Business Observability Enables Diverse Use Cases
This white paper identifies five use cases for digital business observability where enterprises can combine IT and business data with multimodal analytics capabilities to drive cross-functional initiatives. These use cases include:
Marketing. Operational observability captures user behavior data via clickstream logs and website UX metrics, while analysts on the business side are databasing transaction records, survey results, and customer service tickets.
Integrating marketing data from both IT systems and the business helps create a holistic view of customer and prospect engagement across platforms, giving marketers the insights they need to build maximally effective campaigns.
Customer Service. ITOps engineers can use log and metric analytics to understand how customers are engaging on the organization's digital platforms, including events that negatively impact the customer experience. On the business side, CX feedback comes from trends in customer purchasing, service tickets, and survey responses that are tracked in a BI database.
A digital business observability program could integrate customer experience data from these two (usually siloed) sources and analyze it to measure customer satisfaction, predict churn, and support a strategic approach to customer retention.
To discover three additional enterprise use cases for digital business observability, download the full Eckerson Group white paper:
Download the Digital Business Observability: Analyzing IT and Business Data Together white paper.
5. Successful Digital Business Observability Initiatives Depend on People, Processes, and Technology
Despite the importance of technologies like multimodal analytics and scalable cloud infrastructure, a digital business observability program also depends on people and processes for its success.
The author recommends three guiding principles for increasing the odds of success for your digital business observability program:
Assemble your team. Digital business observability programs are cross-functional in nature, requiring involvement from team members in multiple departments to succeed. ITOps and CloudOps engineers, data analysts, data scientists, department leaders (e.g. from marketing, sales, customer service, product, finance, etc.), and an executive sponsor should all be included in the implementation team.
Define your use cases. Interview team members to identify opportunities where IT and business data should be integrated. Create a list of potential use cases and prioritize them based on feasibility and cost/benefit.
Consider new architectural approaches. Technological requirements for a successful digital business observability program include scalable data storage, high-efficiency data processing, and multimodal analytics capabilities. Your team may need to find a new tool that enables multimodal analytics on multi-structured IT and business data.
Read: How to Set Up a Data Analytics Practice That Works for Your People
ChaosSearch Delivers Multimodal Analytics
In 2021, ChaosSearch unveiled the industry's first multimodal, multi-cloud data platform for delivering cost-effective analytics and business intelligence at scale.
ChaosSearch is a cloud data platform that deploys proprietary high-compression data indexing technology on top of cost-effective public cloud storage (ie. AWS S3 and GCP), rendering our customer's data fully searchable and enabling data analytics with existing BI tools via open APIs.
Our platform brings IT and business data together, breaking down silos and delivering multimodal capabilities (search, query, and model) that unlock new cloud-native observability and security operations use cases, as well as deeper application insights.
Want More Digital Business Observability Insights?
This blog touched on five key insights from the Eckerson Group's new Digital Business Observability report - but there's still so much we didn't cover, including:
Strategic adoption drivers for digital business observability programs in 2023,
Key benefits of digital business observability programs,
The impact of IT and Business domains on planning and designing digital business observability programs,
Three more enterprise use cases for digital business observability,
And more…
To get full access and all the insights, download the full report:
Download the Digital Business Observability: Analyzing IT and Business Data Together white paper.
About the Author, David Bunting
FOLLOW ME ON:
David Bunting is the Director of Demand Generation at ChaosSearch, the cloud data platform simplifying log analysis, cloud-native security, and application insights. Since 2019 David has worked tirelessly to bring ChaosSearch's revolutionary technology to engineering teams, garnering the company such accolades as the Data Breakthrough Award and Cybersecurity Excellence Award. A veteran of LogMeIn and OutSystems, David has spent 20 years creating revenue growth and developing teams for SaaS and PaaS solutions.
More posts by David Bunting